You may be fined Rs. 10,000 for entering wrong Aadhaar
Banks and other institutions will soon make upgrades to allow people to quote India's national biometric ID (Aadhaar) for high-value transactions in place of the permanent account number (PAN).
However, there is a downside to that as, apparently, each time you happen to misquote your Aadhaar number, you may have to pay Rs. 10,000 as fine.
Here are more details.
Penal provision to come into effect from September 1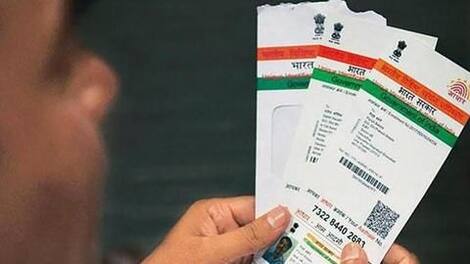 According to Hindustan Times, from September 1, 2019, failing to quote your unique identification number accurately while using Aadhaar to make high-value transactions (more than Rs. 50,000) will attract a Rs. 10,000 fine for each violation, government officials said.
The proposed penalty will come into effect once relevant laws are amended and a notification of the same is issued, the HT report added.
Existing penalty for PAN 'vague' and 'discretionary'
To note, under Section 272B of the Income Tax Act, an individual can be fined Rs. 10,000 for having more than one PAN, prohibited under Section 139A of Income Tax Act, 1961.
"No person who has already been allotted a PAN under the new series shall apply, obtain or possess another permanent account number."
However, experts say that the law is vague and discretionary.
Finance Minister allowed for PAN-Aadhaar interchangeability in Budget speech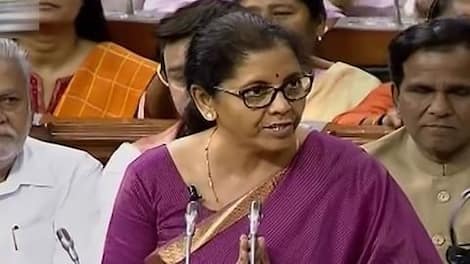 Meanwhile, another official, also choosing to remain anonymous, told HT that the amendment will be in line with the 2019 Budget announcement which allowed interchangeability of PAN and Aadhaar.
In her 2019-20 budget speech, Finance Minister Nirmala Sitharaman had said that 1.2 billion Indians possess Aadhaar while only 220 million have PAN, and announced that Income Tax returns could be filed by quoting Aadhaar.
Suo motu PAN allotment for those filing ITRs with Aadhaar
Notably, last week, Central Board of Direct Taxes (CBDT) chairman Pramod Chandra Mody had said that the tax department will suo motu allot a fresh PAN to individuals who file I-T returns with only Aadhaar as part of a new arrangement to link the two databases.
"If Aadhaar is being quoted without PAN, I give him the PAN. It becomes linked," Mody had said.
Source:- newsbytesapp
Share: